The Creek Apartments is conveniently located in Wilmington, NC, and is only 15 minutes away from Wrightsville Beach. We offer very nice Studio, 1, 2, & 3 bedroom apartment homes for you to choose from.
Wilmington, NC is home to a variety of employers and schools with excellent reputations. Looking to go out for the evening? Check out some of the local attractions and fan-favorite places to eat at, no matter where you work in Wilmington, The Creek is going to be your best option based on convenient location to nearby stores.
TOP 5 PLACES TO GO IN WILMINGTON, NC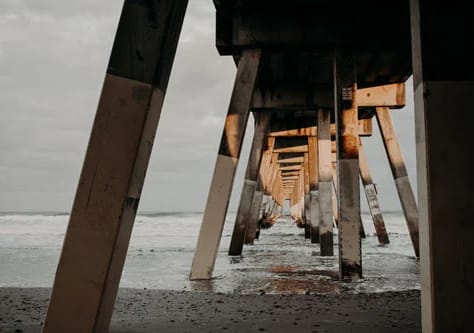 The Riverwalk is a famous boardwalk located in downtown Wilmington that runs along the waterfront of the Cape Fear River. Originally created in the 1980s with the main purpose of bringing people to the historic area, the pathway designed for pedestrians connects the Memorial Bridge to the Holmes Bridge. The Riverwalk is one of the top fan favorites in the Wilmington area.
Along the way, visitors will be treated to all of the beautiful views and attractions. Some of the attractions you must see are the USS North Carolina, the historic 1914 Murchison Building, and the Cotton Exchange.
Market St Wilmington, NC 28401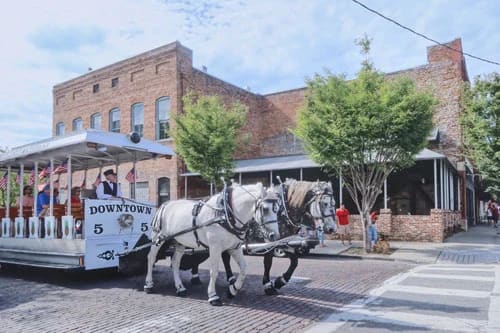 Wilmington's Historic District starts at Market and Water Streets and goes for 230 blocks, making this historic district one of the largest in the United States and one of Wilmington's best attractions.
It features homes, churches, museums, gardens, restaurants, shops, and much more. You will notice the transportation methods for touring this beautiful moss-draped historic district includes riverboats, horse carriages, and trolley cars. There are plenty of guided tours as well as self-guided tours if you want to go on your own pace, either way, you will love this area no matter if its high noon or 8 pm.
Historic District Wilmington, NC 28401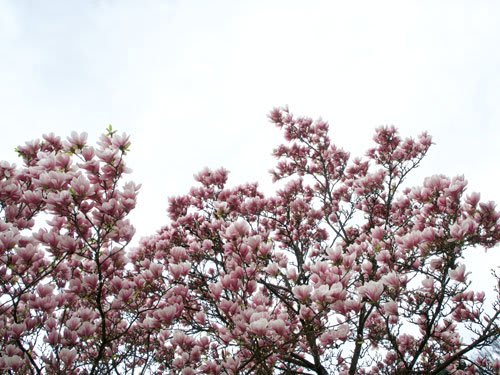 Built for the Bellamy family, this magnificent 10,000-square-foot mansion features some fine examples of rare Victorian architecture in the elegant entrance framed by soaring columns and the handcrafted intricate details throughout the house. Located in the heart of downtown Wilmington, the Bellamy Museum is one of North Carolina's examples of antebellum architecture and one of the best things to do in Wilmington area.
The is surrounded by their beautifully manicured Victorian gardens that offers winding oyster-shell paths and 150 plus year-old magnolia trees. Now serving as a museum of history, the mansion provides visitors the ability to take a stroll through history on a guided tour and visit some of the country's last remaining and well preserved urban slave quarters.
Wilmington, NC 28401 503 Market St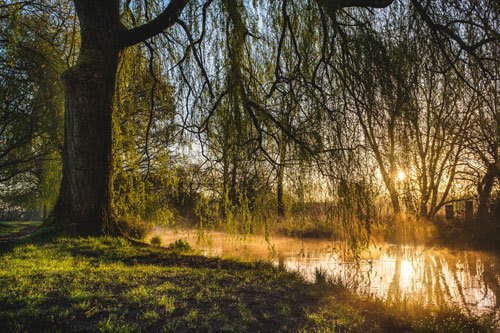 Airlie Gardens, a 67-acre public garden, was established in 1901 for the Pembroke Jones family and has been enchanting visitors for the past 100 years.
Originally created as a private and authentic Southern garden that was named after an ancient Airlie Oak, Airlie Gardens represent the vision of landscape architect Rudolf Topel who remodeled the landscape into a spectacular public garden in 1999. If you are wondering what to do in Wilmington NC with kids, this is a great place to visit.
300 Airlie Rd Wilmington, NC 28403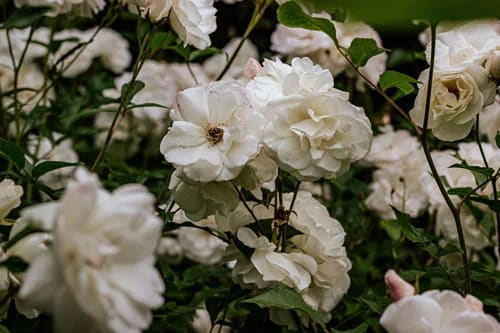 The New Hanover County Arboretum is a seven-acre arboretum located on the grounds of the New Hanover County Cooperative Extension Service.
Established in 1989, the arboretum currently features over 30 gardens consisting of verdant lawns, flowering plants and bushes, and one of the largest water gardens in North Carolina, which is home to hundreds of multi-colored koi and catfish. Among the gardens, visitors will find a herb garden, a rose garden, a bog garden, a children's garden, an aquatic garden, and a landscaped Japanese garden.
6206 Oleander Dr Wilmington, North Carolina


TOP 5 PLACES TO EAT IN WILMINGTON
Whether you consider yourself a food enthusiast, a foodie, a gourmand, or simply a lover of really good food, you will find more options then you can imagine. The island beaches are in the midst of all some great eateries from the river to the sea. The local food scene is bursting with a diverse range of offerings ranging from the traditional Southern fare to international delights.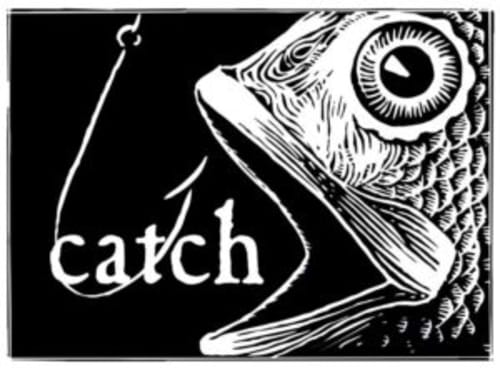 At Catch, award-winning chef Keith Rhodes shows off his passion for North Carolina seafood, sourcing every ingredient from organic growers and local fisheries that support sustainable practices. First-timers should be sure to try the award-winning Catch Signature N.C. Lump Crab Cakes or the N.C. Sweet Potato Salad. Patrons may recognize Chef Rhodes from Bravo TV's "Top Chef." He has also been nominated by the James Beard Foundation as a finalist for Best Chef: Southeast. Fans of the restaurant should also be on the lookout for Catch the Food Truck while in town.
6623 Market St Wilmington, NC 284051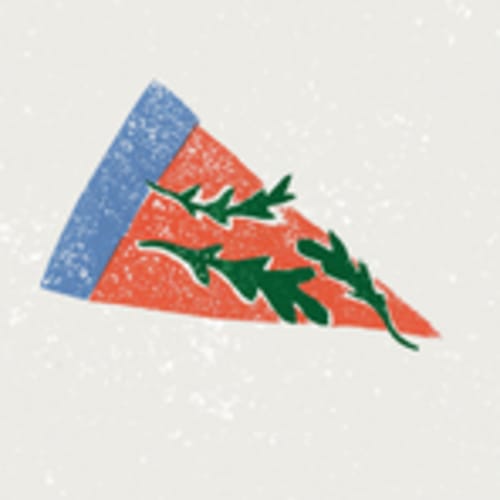 Get a taste of Italy with a Southern coastal twist at celebrity chef Vivian Howard's creation, Benny's Big Time Pizzeria, which offers farm- and sea-to-fork Italian fare in the charming, renovated South Front District near historic downtown Wilmington. The star of the popular PBS series, "A Chef's Life," Chef Howard has been named one of Food & Wine's "20 Most Innovative Women in Food and Drink. She has been recognized as a James Beard Foundation's Best Chef Southeast semifinalist and was also named Best Television Personality by the James Beard Foundation. Benny's menu features wood-fired pizza, homemade pastas, big salads and smaller, shareable dishes, with signature specialties including the Southern Fried Chicken Parm, Green Tomato Pizza and Spumoni Surprise.
206 Greenfield St Wilmington, NC 28401



PinPoint Restaurant is known for its menu that changes daily and a selection of local raw oysters on the half shell, along with dishes such as N.C. Butterbean Hummus, Local Grilled Peach Salad and Crisp Smoked N.C. Catfish. Be sure to try the Cornmeal Crusted N.C. Catfish with leek and corn creamed grits, which was featured on The Cooking Channel's "The Best Thing I Ever Ate." PinPoint was also named among "The South's Best Restaurants" by Southern Living.


114 Market St Wilmington, NC 28401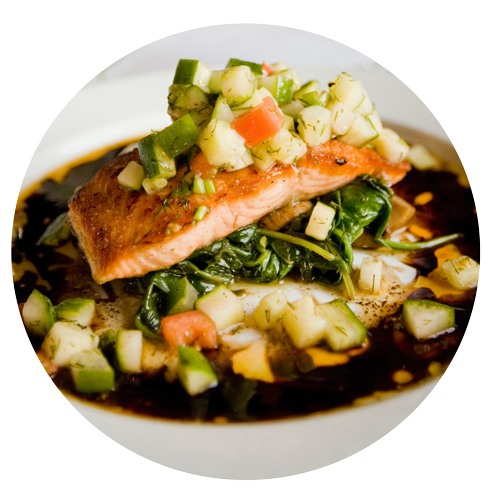 Something Fishy Seafood Restaurant, a Calabash-style restaurant, has been a local favorite for years and was recently featured on the Food Network. From fried trout, flounder and scallops to hush puppies, coleslaw and fried okra, Something Fishy is "frying up the favorites."


3436 S. College Rd Wilmington, NC 28412


SCHOOLS IN WILMINGTON, NC